INTERIOR AND EXTERIOR REMODELING
Duran's Roofing and Remodeling is not your typical kind of remodeling contractors. Being a family owned and operated business, this type of work is in our blood. So when you need an exterior remodeling contractor or an interior remodeling contractor, Duran's Roofing & Remodeling is the only choice that should come to your mind.
Exterior Remodeling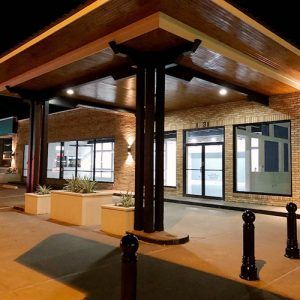 We know that sometimes, you don't always get that perfect home when buying. Sometimes, what you've got wasn't what you needed. Since your home isn't quite what you'd thought it would be during your day-dream sessions, let's fix that. Duran's Roofing & Remodeling specialty is remodeling, particularly exterior remodeling. Let us help you take the outside of your home to the next level. You'll be amazed at what we can do. We enjoy working with clients, discussing their needs and presenting new ideas and solutions to their remodeling wishes. Remodeling your home may seem like an overwhelming challenge to you, but it's just another day at the office for us. You go kill it with the spreadsheets and while you're away, we'll kill it by transforming the outside of your home into your castle.

Interior Remodeling
While first impressions aren't everything, they're often pretty close. When someone comes over and uses your facilities, are they going to be creeped out by the condition of it, or are they going to leave your home wondering how they can do something similar to their bathroom? Our interior remodeling contractors are among the best in the business. Duran's Roofing & Remodeling has set the bar when it comes to transforming the inside of your home or business. Experienced in both new construction and renovation to existing buildings, Duran's is available to meet with building owners and occupants to design and construct the optimum space.
Whatever your dreams are, we will strive to make them a reality!
Total build-outs
Room additions
Patios
Pavers
Driveways and sidewalks
Siding
Painting interior/exterior
Fencing, wrought iron, wood or chain link
Decks
Window replacements
Insulation
Roofing
Custom woodwork
Cabinetry
Granite counter tops
Wood flooring and carports
Bath remodels
Total kitchen remodels
Tile
We are ready to discuss your next construction project...
a representative will contact you within 24 hours
WHAT OUR CLIENTS ARE SAYING
I love working with Duran's. They are fast and do a terrific job. Jenny keeps the office running like clockwork. Even though I don't speak the same language as the gentleman who did the work this time it was easy to see that he knew his work and took pride in the job he did. Many thanks for being reliable in this unpredictable Texas weather.
Great company!!! Did a fantastic job installing a fence for me at my new house. Looks absolutely AMAZING!!! I will forever use Durans for any work that I need or will need in the future. They always do a great job and leave the site clean with no trash left behind. I couldnt even tell they were there!!! Dont hesitate to give them a call if you need anything done around your house. You wont be disappointed.
They have done so many things for us from roofing, window replacement, patio cover, and replaced front porch columns, amazing work. Neat, clean...we can't say enough good about this company and their employees. Hope to use them soon to replace our drive way.
I just wanted to thank Duran's Roofing and Home Services for the excellent job on repairing our spare bedroom from water damage. This is not the first job they have put a new roof and a remodel on our sunroom for us and every time the workmanship and service has been outstanding. Thank you to Jennie, Stephen and Rolando you make doing business very easy.
When I contacted Duran's to do some sheetrock repair and painting in my home, they were prompt in sending someone out to review my requirements. Their estimation of cost was very reasonable and Duran's quickly scheduled someone to do the work. The professionals arrived on time and finished the work in one day and I was very pleased with the results. Both the materials and work were of very high quality and the staff was very professional and friendly. I'd recommend Duran's to anyone looking for home improvements and repair.